Be a part of the solution and learn more about water issues at the FYM Feet to the Fire faculty seminars this afternoon from 4-5:30 p.m.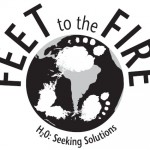 The Water Crisis in the American West – Prof. Peter Patton, E&ES, Shanklin 107
Oceans, Boats, and Human History – Prof. Vijay Pinch, HIST, PAC002
Water, Water Everywhere, Nor Not a Drop to Drink – Prof. Krishna Winston, GRST, and Prof. Brian Steward, PHYS,   Woodhead Lounge in Exley Science Center
On the Waterfront – Prof. Richard Adelstein, ECON, PAC001
FYM Common Reading discussion groups with faculty, staff and peer advisors follow after dinner from 7-8:30 p.m. to deal with the resource challenges.  Be a part of the solution!