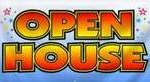 Friday, April 16
3:00pm – 4:30pm
(unless otherwise noted) 
 Check out our WOODFRAMES HOUSES:  Stop by @ Pi Café to pick up a list of participating houses  1:00 – 4:00pm 
 NICOLSON wants YOU!  Stop by the Nic Lounge to play some Wii games! We'll have rooms to check out in case you're interested in living in Nicolson next year. Pick a free gift while you're there (limited supplies) 
 Is LOW/HIGH RISE on your radar?  Stop by the HIGH RISE lounge to learn more about these areas and see some of the apartments 
 Want to Tie-Dye a shirt while decorating and eating cookies? Stop by Lighthouse/Interfaith (230 Washington Street) 
 Fauver Apartments – Stop by to check out some apartments. Snacks will be provided 
 Get to know the BUTTS & 156 High  – Stop by the Butterfield A Lounge for food, games and to tie-die

your own tees

. We'll have a list of  rooms that you can visit!
 EVENTS will happen rain or shine